patagona's Website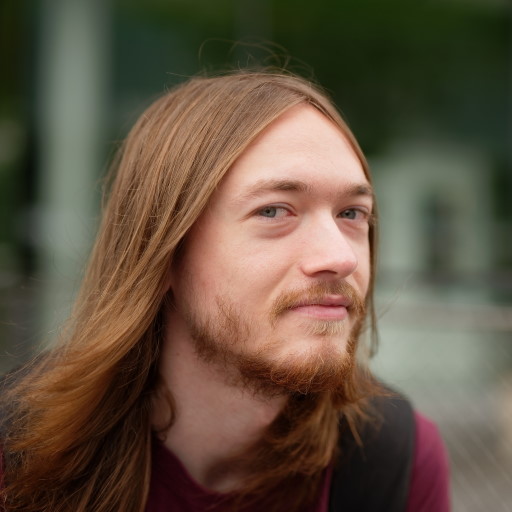 ---
About me
nerd. hardware- and software-hacker. "Full Stack Developer".🏳️‍🌈.
I try to make computers work and people happy (and not the other way around).
Be excellent to each other.
Stuff I do / can do:
C# / .NET
HTML
CSS
JavaScript
TypeScript
SQL (MSSQL, MySQL, SQLite)
Linux

Prometheus
Grafana
InfluxDB

Docker
Git
IoT

MQTT
CoAP
C/C++
ESP8266
ESP32
---
Projects
2021-06 music-sync-converter (GitHub) Sync music to MP3 players, phones, flash drives for car radios and such. Detect and convert unsupported files automatically. (by container, codec, album art, character set, ...)
2020-12 pixelflut-server-dotnet (GitHub) (PixelFlut at pixelflut.uwu.industries:1234) A Pixelflut server in .NET Core that outputs its frames as MJPEG stream over HTTP.
2020-10 homeassistant-sound-player (GitHub) Plays (random) sounds, triggered by MQTT. Supports Home Assistant MQTT autodiscovery and files from disk or WebDAV.
2020-08 homeassistant-unifi-led (GitHub) Control LEDs of Unifi Access Points from Home Assistant.
2020-07 beat-saver-matcher (GitHub) Web app to match Beat Saber beatmaps to Spotify playlists.
2020-04 noaa-web-viewer (GitHub) ASP.NET Core-based viewer for NOAA satellite images (captured by a DIY receiver).
2020-03 Slush-o-Mat (GitHub) Web app to calculate the necessary amount of sugar required for slush.
2019-07 esp32-power-monitor (GitHub) Hard- and software to capture data from power meters with an S0-interface (pulse output) and write the data to InfluxDB for visualization.
2018-03 pixelflut-client-dotnet (GitHub) A Pixelflut client in .NET Core, that can dynamically generate and send >10Gbit/s of data on modern hardware.
---
Also find me on
---
Also see
---
About this page
Pros:
<100KB
No external dependencies
No cookies
No JavaScript
Probably screenreader compatible
Works in Internet Explorer for Windows Mobile 2003, Nintendo DS Browser, Netscape Navigator, Lynx or whatever other browser you can come up with (though if it's too old for modern TLS you might have to use the legacy version)
Cons:
Ugly
Bright (sorry dark theme users)
---